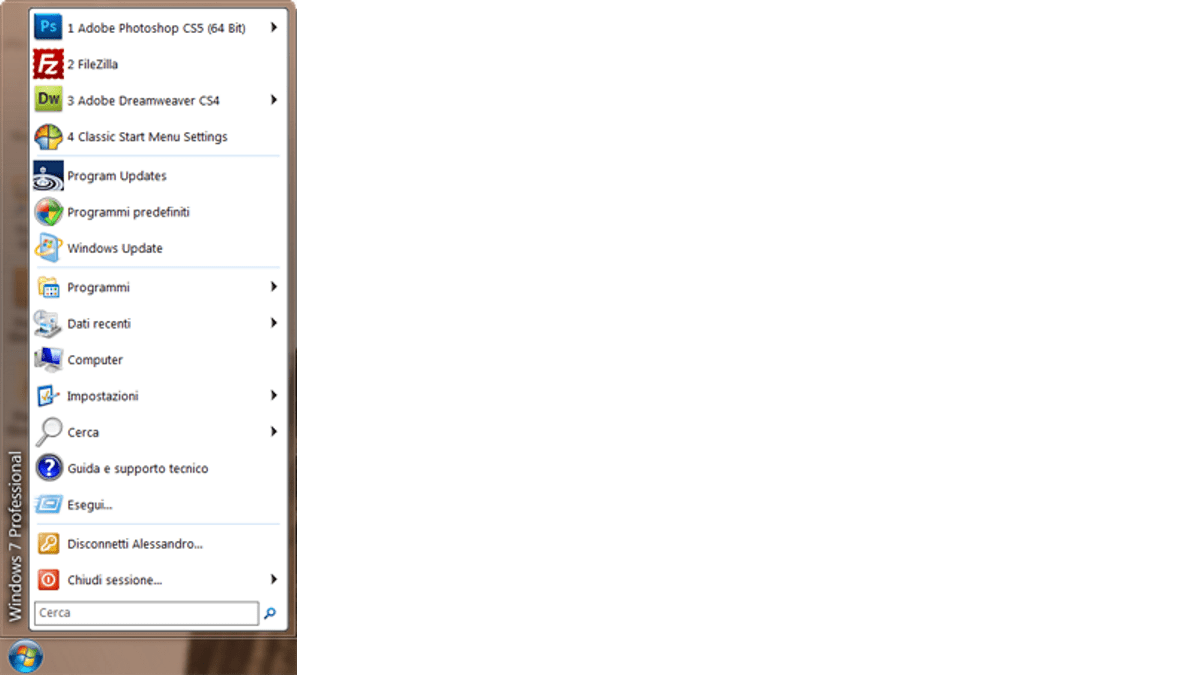 Use the Classic Start menu in Windows 7
Use the Classic Start menu in Windows 7
For those who wish it is possible to go back to using the Windows Classic Start Menu also on Windows 7
Personally I find it very inconvenient to access programs from the Windows 7 menu, the window that presents the menus is very small and does not take advantage of the size of the latest generation monitors.
Today it is possible to return to the Classic Menu. in this guide I explain how to do it.
Download the program
First we download the program on our PC Classic Shell from official classicshell site.
Once downloaded, install it.
Classic Shell installation
During installation, select only Classic Start Menu and Classic Shell Update.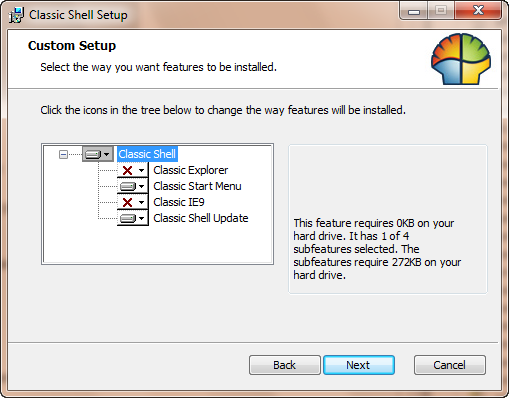 Classic Explorer option install the following features:
Adds a toolbar to the explorer windows for the most classic operations (cut, copy, paste, delete, etc …).
Replaces the graphical interface for cut / copy / paste operations with the one used in Windows XP.
Customize Windows XP-style explorer
The Classic IE9 option instead allows you to customize the address bar and the status bar of Internet Explorer 9.
The Classic Shell Update option allows you to keep the application updated automatically. Recommended.
Once the program has been installed, it will be found in the Programs-> Shel Classes menu
Choice of menu type
There are 3 types of menus that can be used: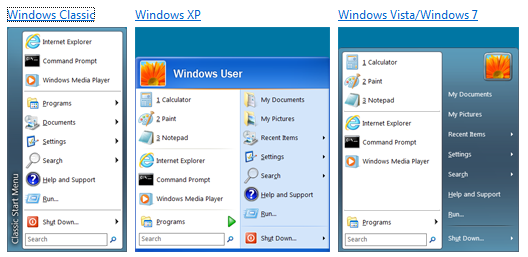 Select the one you want and click OK
Advanced options
For those who wish it is possible to customize the menu in a really pushed way thanks to a whole series of advanced options.
Click on "All Setting" to enable all available options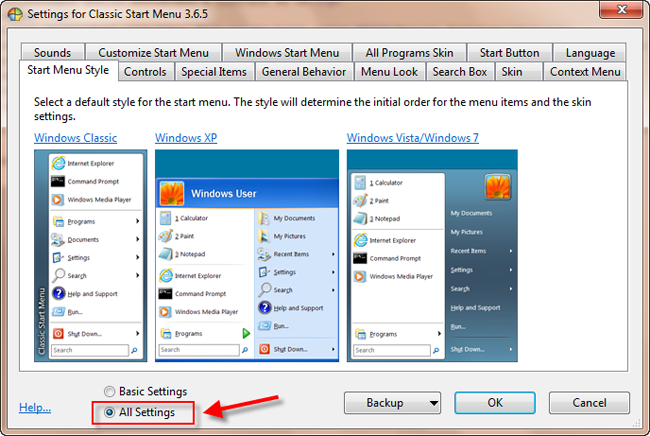 Removing the Classic Shell Menu
To remove the menu simply uninstall the application.
Help me support this blog
If you want you can help me concretely to support this blog. You can do it with a free donation, by credit card or paypal. I will be grateful to you.
[TheChamp-FB-Comments]